In the same way that effective B2B marketing can drive the desired behaviors of a target audience, effective B2E — employee or potential employee — marketing can drive the recruitment, retention and engagement of high-performing, best-fit associates and align them with the organization's goals, helping achieve business success.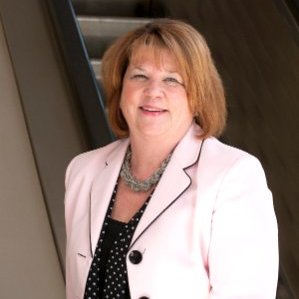 Mary Scheibel
Principal and Founder
Trefoil Group
Mary Scheibel, principal and founder of Trefoil Group, has more than 25 years of strategic marketing communications experience. She is known for her ability to address complex issues and for designing brand-based communications programs that are strategic, actionable and results-driven.
An ongoing contributor to industry trade publications and associations, Scheibel speaks regularly about marketing and talent acquisition. She serves on several boards, including the Metropolitan Milwaukee Association of Commerce, their Council of Small Business Executives, GPS Education Partners and Milwaukee Area Technical College.
Scheibel holds a bachelor's degree in business administration from Truman State University.
---

Nancy Woltzen
Director of Client Services
Trefoil Group
Nancy Woltzen is the director of client services at Trefoil Group. With more than 20 years of strategic marketing, branding and communications experience, Woltzen brings deep expertise to help clients drive customer and employee behaviors that achieve essential business results.
Woltzen has supported the success of both B2C and B2B organizations in a broad range of industries locally, nationally and globally. Prior to joining Trefoil Group, she was vice president at Versant, where she had direct responsibility for the establishment and performance of VersantWorks, a specialty practice area in internal communications, employer branding, recruitment and retention.
She holds a bachelor's degree in retail/services marketing and an MBA in brand management/corporate finance, both from the University of Southern California-Marshall School of Business.
---