One issue that seems to be tough for folks to get their arms around is the rather involved and critical processes that go into digital projects. Core Creative has spent the last two years developing and refining a process and supporting tools that work well in terms of being flexible enough to accommodate a wide range of projects, while always keeping control of scope, timing and budgets. It's a good fit where an agile approach will not quite fit, but a waterfall approach will not provide the best result.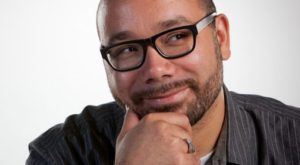 Charles Collins
Digital Services Director
Core Creative
Charles Collins manages Core's digital services department, helping clients realize effective and strategic cutting-edge solutions. Well-versed in digital marketing tools for SEO, website development, UX, design and more, Charles is constantly expanding his knowledge base to open up new possibilities for clients and their customers.
Charles has developed digital solutions for almost 20 years, from small internal projects to global web solutions. He has worked with a wide range of companies including Thomson Reuters, Quarles & Brady, Dell Financial Services, Kimberly-Clark and Menasha Corporation.
Charles spends his free time with the three M's: motorcycles, metalwork and music. You can find him tuning up or riding his 1981 YamahaXJ550 Seca, working with copper, silver and steel in his home shop, or rocking out with his son on guitar and daughter on drums.
---