We've adopted the language of trends: We use AR to enable sales or VR to enhance our trade show booths and we continually rethink our strategies in the face of the IoT. The pace of change and the flurry of technical options often require skilled interpreters to understand not only the technologies, but also their role in the strategic communications mix.
As you develop your marketing prowess in the face of advancing digital options, you become an enabler for the adoption of digital 2.0. In this January 25 workshop, Patrick Smith of Bader Rutter will outline an approach to helping businesses make choices for digital adoptions that move you from the realm of Digital 1.0 — a rental model for space, platforms and more — to Digital 2.0, an ownership model that gives businesses a competitive edge for mastering best practices.
During the workshop, Patrick will share:
Ways to counsel your company and clients on assessing their fit and readiness for owned platforms
Top digital trends like cloud computing, virtual reality, augmented reality, Big Data and the Internet of Things
Best practices for capturing and leveraging audience behavioral data, marketing clouds and account-based marketing
A guide to enabling a competitive communication mix for that fits business need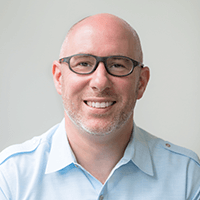 Patrick Smith
Executive Director, Target Activation Group
Bader Rutter
Patrick leads the Target Activation Group at BR. In this role, he is responsible for ensuring each client brand has the right mix of media, database marketing and analytics expertise working hard on its behalf. The Target Activation Group — made up of strategic planners, analysts, data experts and day-to-day account managers — defines, executes and stewards smart, integrated communications plans fueled by audience-centric data intelligence. Patrick's background includes over 18 years of diverse B2B, B2C and B2B2C marketing and communications roles. In his tenure at BR, Patrick has worked with a broad array of B2B clients, from Eastman Chemical and Butler Manufacturing to Dow AgroSciences and Zoetis Animal Health. Prior to joining BR, Patrick began his career at Ogilvy & Mather before moving on to Catwalk Consulting and Minacs, working on such blue-chip accounts as GM, American Express, State Farm Insurance, American Honda Motor Company, Ford, Suave, Equal, Sunbeam and Subaru of America.
---