BMA Milwaukee and B2B Marketing are excited to announce the first annual Third Coast Marketing Visionaries Conference coming up in August 2017.
This efficient half-day conference will focus on how marketing leaders in the Midwest are integrating marketing strategy, marcom stack tools and talent pools to achieve value for their organizations. Starting this summer, US-based ANA/BMA Chapters and B2B Marketing join forces to bring the first true series of live events covering the latest in b2b marketing practices, trends and networking opportunities to leading cities in the US.
In addition to access to industry leaders and examples you can use for your own organizations registrants will receive two B2B Marketing research reports not yet released in North America.
The Milwaukee event is the first of the series so don't miss out!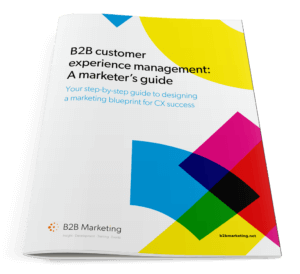 Register today and receive a free download of a step-by-step guide to designing a marketing blueprint for CX success – B2B customer experience management: A marketer's guide.
Thursday, August 31, 2017
7:30 am – 11:45 am
---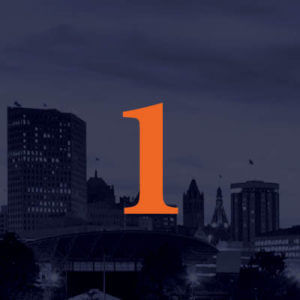 If You Build It Will They Come?
Today's modern B2B marketer has so many options and the devil is in the details. The key to success is planning. In this session, our keynote speaker will focus on how progressive B2B organizations lay the ground work to build a solid and modern marketing strategy, win corporate buy in, develop a team across the organization, agency and beyond to achieve impressive marketing results. Our Speakers will share how their roadmap for CX (customer experience) and integrated marketing was developed, how it's practically managed daily and the value that's brought for stakeholders.
---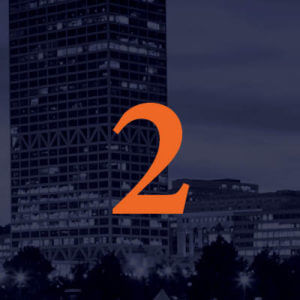 Putting Together The Puzzle
Programmatic, account based marketing, data management, CRM, marketing automation. This moderated panel will discuss how the pieces all fit together for success and share how their B2B organizations made it all happen – 3 panelists moderated by Bill Furlong B2B Marketing GM, US will share their stories about how they fit together integrated programs, the technology, people and cross-functional collaboration that it takes to get there.
---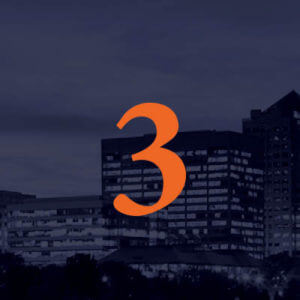 The Results Speak for Themselves
Tracking ROI and communicating the value of a successful B2B marketing program. Communicating value for the organization, channel partners, the community and employee advocates. Speakers from the B2B Marketing industry will share industry research and trends about how leading, global B2B organizations are tracking marketing ROI and sharing that value with the C-Suite and other stakeholders.
---
---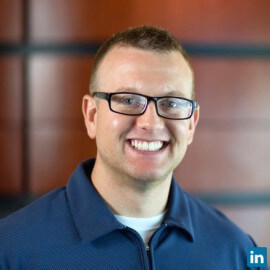 Jake Athey
VP of Marketing
Widen
Jake Athey is the VP of Marketing at Widen, a content technology company headquartered in Madison, WI, and an integral member of the content strategy team. He oversees and manages all moving parts of content strategy, brand consistency, sales and more. He believes that the right content, powered by the right technology, can be life-changing for marketers and their business.
---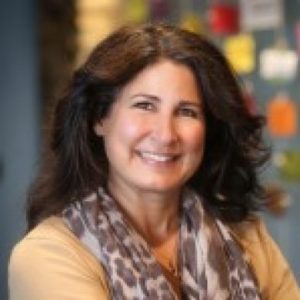 Nina Brakel-Schutt
Brand Strategist
Widen
As the Brand Strategist at Widen, Nina helps align the vision of marketing and sales, manage the Widen brand, and guide thought leadership around digital asset management. Before making the move to Widen, Nina spent over 20 years working in Chicago helping organizations like Rush University, GE, Lund International, and WMS Gaming to develop their market positioning and communicate their brand.
---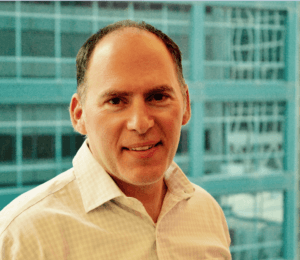 Lou Friedmann
Chief Revenue Officer
Bento
Lou has made a career of building online brands from scratch, embracing the challenge of creating cost-efficient customer acquisition programs. Micro B2B distribution partnerships are his passion, which is one of the reasons he decided to join the Bento leadership team as Chief Revenue Officer. Prior to Bento, Lou was SVP of insureon, an insuretech company backed by Accretive and Oak HC/FT. At Insureon, he helped launch the brand into the market and grow the customer base to 200,000 SMBs, earning it a place on the Inc. 5000 list of America's fastest-growing private companies.
Prior to Insureon, he served as Head of Marketing at optionsXpress, an online brokerage firm, from founding to IPO and later acquired by Charles Schwab. Under his leadership, optionsXpress boasted faster and more cost-effective client acquisitions than any other online brokerage, earning a place on the Inc. 5000 list, and ranked as one of Barron's top 5 brokers for 10 years. Lou lives near Chicago, and is passionate about soccer, coaching, the Cubs, and his wife and 3 boys.
---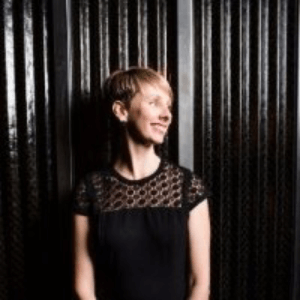 Kristen Wright
Chief Marketing Officer
Cielo
As Chief Marketing Officer, Kristen Wright is responsible for driving Cielo's brand and continuing to build its reputation as a global authority on talent acquisition, talent management and human resources. Kristen directly supports the lead generation efforts of the sales team and oversees all advertising, branding, marketing, public relations and social media initiatives.
With more than 20 years of industry experience as a Brand educator and evangelist with exceptional foundation in market penetration, Kristen's background complements Cielo's strong leadership, entrepreneurial spirit and exceptional capabilities.
Kristen earned her Bachelor of Arts degree in French and a Master of Science in Management and International Business from the University of Wisconsin-Milwaukee. She resides in Menomonee Falls, WI with her husband and two children.
---

Mike Blyth
EVP Strategic Development
Aginity
Mike is a results oriented, problem solving leader with a track record of profitable, innovation-driven growth. He's held general management roles in Consumer Goods, Services, Software and Analytics sectors with a functional depth in CRM, omni-channel marketing, business development, strategy, M&A and consulting.
Prior to Aginity Mike held senior management roles at Kraft, AIMIA, LIfeFitness, American Hospital Supply and The MAC Consulting Group. He's managed turnarounds at Salerno Foods and LifeFitness and led successful leading edge start-ups at AIMIA North America, Information Resources, Inc, 1.2.1 eMarketing, Spectra Marketing Systems and The ALCAR Group.
---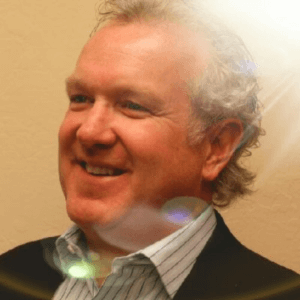 William Furlong (moderator)
Senior Advisor
B2B Marketing
Bill serves as Senior Advisor at B2B Marketing. Mr. Furlong served as Vice President of Business Development at Bizo Inc. He served as the Managing Director at Crain's BtoB Magazine. Mr. Furlong served on the Board of Directors of IAB (Interactive Advertising Bureau) for two terms in 2001 and 2002. He also serves as an Active Member of the Business Marketing Association, Chicago Interactive Marketing Association, Chicago's Orbis, and the Executives' Club of Chicago, as well as several publishing and marketing corporate Boards. He is also active in a variety of UIUC alumni association activities including the James Webb Young Trustee Board.
He served as Publisher of Business Marketing and sales management exec of Advertising Age. He is a Frequent Speaker of BMA, DMA, ABM and advertising organizations throughout the United States. He was named to B@B's 2003 Who's Who and Crain's Chicago Top Internet 100 List. He holds a B.A. in Advertising and minored in Political Science from Urbana's College of Communications of the University of Illinois at Champaign.
---