Internal communications? Like emails, right?
Not quite. Learn why internal communications tools are so beneficial, how to use them effectively and ways the effects of their usage can extend outside your organization.
In the first keynote of the 2016-2017 program year, Ruth Harper, Director of Global Communications at ManpowerGroup, will discuss ManpowerGroup's journey in establishing a powerful internal communications tool. She will detail how ManpowerGroup went from first determining a need for an internal communications tool, to developing and eventually using a tool that keeps everyone connected globally.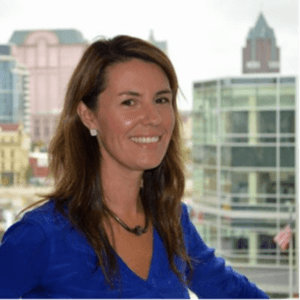 Ruth Harper
Director of Global Communications
ManpowerGroup
With a background in all things branding and communications, Harper leads ManpowerGroup's global strategic communications. Through her public affairs experience she's interested in labor markets and is committed to positioning ManpowerGroup as workforce experts around the world.  She's experienced in employment legislation, diversity and corporate social responsibility. As a former teacher of geography, Harper still feels strongly about developing opportunities for young people through work experience, internships and apprenticeship programs. You can find Ruth on Twitter @RooBriston.
---