Do you want to motivate and retain top talent within your organization? Or, perhaps you would like to jumpstart your own career. Effective mentorship programs are one of the best ways to develop high-performing, high-potential professionals and contribute to their success and retention.
According to recent PricewaterhouseCoopers research, ninety-eight percent of the Millennial Generation believe working with a mentor is a necessary component in their development. And as Baby Boomers pass the torch, their mentorship of younger colleagues can play a key role in accelerating skill development and transferring years of valuable industry knowledge.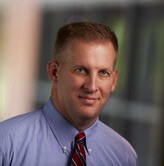 Greg Voeller
National Practice Director In Change Management
Patina Solutions
Greg Voeller provides Patina Solutions' clients with best-practice expertise and experience in change management and organizational communication, and has previously led global change initiatives for companies such as Johnson Controls, Harley-Davidson and Rockwell Automation. For many of his clients, Greg has effectively deployed a mentoring discipline to share and extend knowledge and experience.  Greg is currently a member of the Standards Working Group of the Association of Change Management Professionals; a group that is defining industry standards for change management practitioners.
---