In an increasingly competitive marketplace, your brand may have just one opportunity to impress the customer. For marketing professionals tasked with the challenge of growing sales, a strategic approach to sales enablement can take you — and your organization — to the next level.
This May 20 morning workshop will be led by Andrea Hubbert, principal at Hub+company and BMA Milwaukee president. During the workshop, you will learn sales strategies that give your company a competitive advantage and produce the outcomes you're seeking.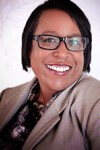 Andrea Hubbert
Principal
Hub+company
Andrea Hubbert, principal at Hub+company and president of BMA Milwaukee, is a versatile communications professional with experience in strategic planning, public relations and sales enablement programs for non-profits, small businesses and global enterprises – where she empowered revenue growth from $0.8B to $1.8B and improved profitability by 110 basis points.
Prior to starting Hub+company, Hubbert founded Buzz Communications where she implemented public relations campaigns for musicians and other entertainment industry clients. Her crowning accomplishment was providing public relations for the only unsigned group to perform during President George W. Bush's second inauguration.
Hubbert is regarded as an innovative problem solver with a clear vision for developing strategies that elevate sales conversations, driving revenue growth and delivering against strategic business objectives.
---