Join us for the Nov. 13 keynote program when David M. Raab, owner of Raab Associates, Inc., will bust common myths that prevent marketers from getting the full use of marketing automation. During this program, you'll learn the keys to success for selecting a new system, implementing new features and building marketing automation programs.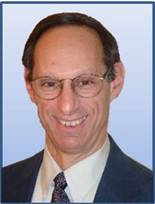 David M. Raab
Principal
Raab Associates, Inc.
David M. Raab is a principal at Raab Associates, Inc., where he advises consumer and business marketers on marketing processes, technology and service vendors. Clients have included major firms in retail, insurance, health care, communications, publishing and consumer goods. Typical projects involve marketing process analysis, needs definition, vendor selection and customer management system deployment.
David has written hundreds of articles on marketing technology and authored three books, including B2B Marketing Automation Vendor Selection Tool. He blogs regularly at  http://customerexperiencematrix.blogspot.com.
Before Raab Associates, David held corporate positions at The Runner magazine, Gruner + Jahr USA and Franklin Mint. He holds a bachelor's degree from Columbia University and an MBA from the Harvard Business School.
---