Has this ever happened to you? You're shopping for the latest and greatest new gadget on Amazon; however, before you decide to make a purchase you decide to surf the web. While on your favorite news site, you see an ad for the exact item you are contemplating buying. Then, while checking in with your social network, you see it again. Is this a coincidence? Nope. It's retargeting, a powerful display advertising tactic.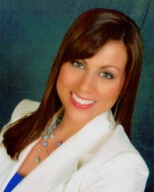 Jo Stumpner
Director of Digital Internet Marketing
Top Floor Technologies
Jo leads Top Floor's SEO and PPC marketing departments. She has over fifteen years of sales and marketing experience, with nine years focused specifically on internet marketing.
Jo's experience includes branding, positioning, event marketing, comprehensive marketing strategy development, and search marketing. During her career, she has worked with clients including ADP, Sony Creative Software, Club Car, Northwestern Mutual, and RW Baird.
In addition, Jo has developed and implemented numerous successful internet marketing projects for small to mid-sized businesses as well as Fortune 1000 companies. She is certified with Google AdWords and specializes in driving ongoing, measurable improvements for the clients she and her department serve.
---