Today's business world goes like this: We meet to talk about what we're going to do, we go off in our vacuum, we create something, we come back to review, we get feedback, we debate, we revise, and, ultimately, we create something that doesn't hit the mark from all sides. This is wildly inefficient and produces subpar products.
Pinaki Kathiari, co-founder of Local Wisdom, and Stephen Garguillo, senior manager of creative engagement at Johnson & Johnson, have changed this model in their teams. Co-creation brings groups together to jointly produce a mutually valued outcome. Co-creation can be used with clients and agencies, companies and customers, between internal departments — basically, any number multi-disciplined teams looking to produce something.
During this Jan. 14 keynote, Kathiari and Garguillo will talk about the important aspects of how to bring people together to create fantastic outcomes. From knowing why and when you should co-create, to facilitation, and keeping a bias toward action, you'll learn what it takes to produce awesome work together than hits the mark from all angles. This keynote is targeted toward clients, agencies, multi-disciplined teams and cross –functional teams.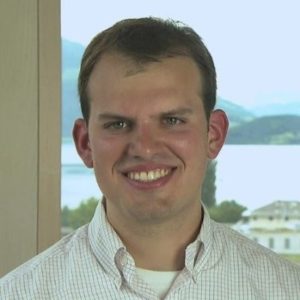 Steve Garguilo
Senior Manager of Creative Engagement
Johnson & Johnson
Steve has vigor for working with amazing people to solve complex, high impact problems. He's traveled in more than 100 countries, lived in four countries and led diverse, global teams, working on a variety of interesting challenges. His current focus is in health and wellness, improving organizational culture and employee engagement by getting people excited about sharing and pursuing new ideas.
At Johnson & Johnson, Garguilo leads a small program office and an enormous volunteer team of passionate associates working to expand our space for ideas at Johnson & Johnson. To date, he's established a leadership development program for developing creativity and innovation skills; rolled-out a training curriculum in talk development, experience design, and creative problem solving; launched a non-traditional ideas to action platform that drives individual accountability around ideas as opposed to a culture of getting "picked;" and lead a support network for our grassroots community of Campus Ambassadors around the world who aim to drive cultural change at their local J&J offices.
---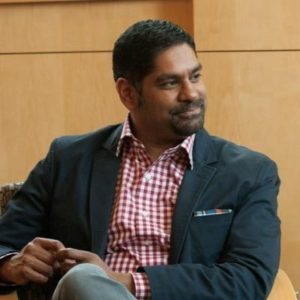 Pinaki Kathiari
Pinaki is a founding partner of Local Wisdom, a digital agency that focuses on creating custom solutions to today's digital challenges, managing platforms to protect and enhance the digital investment, and staying at the forefront of technology through R&D and products.
Kathiari spends his days solving problems, conjuring ideas, envisioning the future and learning more. Every day, he has the pleasure of working with a bunch of great people to build successful digital products for global Fortune companies, conglomerate interactive agencies, start-ups, entrepreneurs, and our product labs division. The company's mobile weather app Weatherwise was mentioned on the NYT Blog, Mashable and Gizmodo for being highly imaginative and beautifully designed.
Kathiari's experience has given him special powers that include: user experience design, making everything around us a delightful experience; digital strategy consulting, getting to the right digital system that brings in numbers we all like; and future thinking.
---