Have you ever brought an idea forward to your company's leadership that was fact-based and customer-driven, but that didn't get any buy-in? Do you ever feel that marketing contributions that fall to the wayside will put your company at a disadvantage?
On Tuesday, March 25, Bruce Karr, senior consultant at Blue Canyon Partners, will outline 10 best practices that are the building blocks for a best-in-class corporate marketing organization. Using real-world examples, Bruce will show how marketing organizations can fuel their company's growth and ensure that it is a world-class leader.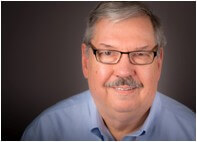 Bruce Karr
Senior Consultant
Blue Canyon Partners
During the past nine years with Blue Canyon, Bruce has led or participated in multiple growth projects that allow clients to focus resources on the "winners" with a combination of the best opportunities and the strongest fit. Many of these projects were global in scope. Several continued into implementation phases.
Prior to joining Blue Canyon, Bruce's career spanned marketing, product development and planning roles in the small engine, material handling, and controls industries. He has led marketing and product management functions in public companies (Tecumseh, Rockwell Automation and GE) and private companies (Menasha Corporation and Schaeffer Systems).
Bruce graduated from the Wharton School with an MBA in international business and strategic management. He earned an AB magna cum laude from Washington University in St. Louis.  He holds a master's degree in Soviet Area Studies from Harvard and has traveled widely in Europe, the former Soviet Union, and Asia for business and education.
---