In today's business marketing environment one truth remains constant: No passion, no conversation. No conversation, no word of mouth. No word of mouth, no successful business. As marketing leaders, our job is to foster conversations that fuel word of mouth functionally, socially, and emotionally; crucial buckets for enabling dialogue that inspires action and loyalty.
On Thursday, Sept. 12, Robbin Phillips, CEO at Brains on Fire and co-author of the forthcoming book "The Passion Conversation," will join us to share her insights on word of mouth marketing. Leveraging the mash-up of the latest in academic research with practical, real-world stories, Phillips will demonstrate how any business can spark and sustain word of mouth marketing to build thriving communities, drive meaningful conversations, and ultimately impact financial success. In addition, each attendee will also receive a complimentary copy of "The Passion Conversation" courtesy of BMA Milwaukee.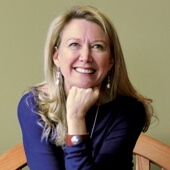 Robbin Phillips
CEO
Brains on Fire
As one of the founders of the word of mouth and identity firm Brains on Fire, Robbin Phillips has created, revitalized, protected and grown identities such as BMW, Colonial Williamsburg Foundation, Love146, Find Great People International and Ryobi Tools. She is also co-author of the book Brains on Fire: Igniting Powerful, Sustainable Word of Mouth Movements. Phillips has spoken on a national level with ThoughtLead and the American Marketing Association.
---