Analyst firms are probably one of the most misunderstood groups out there. Who are these people? Why do they keep calling me and asking difficult questions? Why do they need such detailed information about my company and its products? Do I have to pay them? And what happens if I don't cooperate?
During the May 12 keynote, Jim Panagas, director of PR and analyst relations at Kentico Software, will answer these questions and more. He will draw on his own personal experience and describe what it's like to build an analyst relations program from the ground up — even if it's something you've never done before.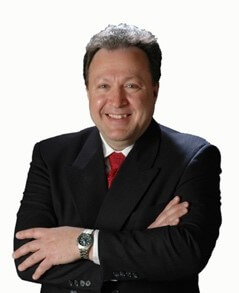 Jim Panagas
Director of PR and Analyst Relations
Kentico Software
Jim Panagas is a senior marketing and communications professional based in New England. He has dedicated his career to solving B2B marketing problems for software and technology businesses across North America.
Panagas started out as a news writer for a Boston TV station, did brief stints in advertising and publishing, and then discovered his true calling in high-tech marketing. He worked his way up from marketing writer to marketing manager, then to marketing director, and, ultimately, to vice president of marketing. He currently manages PR and analyst relations for Kentico Software, a European-based company specializing in web content management, E-commerce and online marketing.
In recent years, Panagas also served as the vice president of marketing for a $1 billion business unit of Automatic Data Processing, Inc. (ADP), and vice president of marketing for a $25 million software company called Taxware-A First Data Company, where he marketed a global tax engine for retailers.
---