For nearly 130 years employees at Johnson Controls, a Fortune 75 multi-industrial B2B company with 170,000 employees in over 150 countries, shared many versions of the company's story. Different stories were told based on where in the world employees worked, their roles, who they knew, and what language they spoke. In some cases, this created market confusion, operational inefficiencies and diluted brand equity the organization had strived so hard to build.
Today, with a unified approach, Johnson Controls is one company with one story.
Join us on Wednesday, Oct. 8, when Kim Metcalf-Kupres, vice president and chief marketing officer of Johnson Controls, will share the journey the company took to authentically align five distinct business units, and the global leadership, around a single version of the company's story.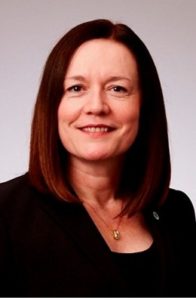 Kim Metcalf-Kupres
Vice President and Chief Marketing Officer
Johnson Controls
Kim Metcalf-Kupres joined Johnson Controls in 1994 in the company's Building Efficiency business, serving in sales and marketing positions of increasing responsibility before being named vice president, sales and marketing for Systems in North America.  In 2007, she was named vice president, strategy, marketing and sales in Johnson Controls' Power Solutions unit.  Metcalf-Kupres was named vice president and chief marketing officer in 2013.  In this role, she leads the development of marketing and sales capabilities for the company's businesses, with added focus on customer satisfaction and brand development. She also directs internal and external communications.
Prior to joining Johnson Controls, Metcalf-Kupres held marketing leadership positions at Menasha Corporation, Scotsman Ice Systems and Illinois Tool Works.
Metcalf-Kupres holds a Bachelor of Arts degree in pre-law and English from Wayne State University, and a Master of Business Administration degree from the Lake Forest Graduate School of Management.
Metcalf-Kupres serves as board president for Literacy Services of Wisconsin.
---