Milwaukee is experiencing a development boom. According to the Journal Sentinel there were $1.4 billion in projects underway in 2017 alone. Current development efforts run the gamut of public, private and institutional projects. Marketing Milwaukee's growth will help transform the city and the region.
During this panel discussion and Q&A session interact with marketing leaders from public and private organizations. You will see how they are communicating this boom to businesses and the public. We will explore the marketing challenges and successes in attracting businesses, workforce talent, tourists, and residents to drive growth for Milwaukee into the next decade and beyond.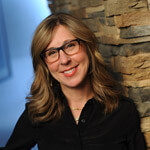 Alicia Dupies
Vice President, Corporate Social Responsibility
Milwaukee Bucks
Alicia came to the Bucks with more than 20 years of experience in project development and community affairs. In her role as VP of Social Responsibility for the team, along with executive director of the Milwaukee Bucks Foundation, Dupies works closely with community partners who are looking to positively impact youth in our City. The team and its players have strategically focused on youth education, youth health & wellness and community betterment. As a convener and advocate for mentoring and workforce readiness, the Bucks have been able to expand their role in these areas under Alicia's leadership. Forging innovative partnerships with some of Milwaukee's leading companies over the past 18 months has resulted in new facilities such as the multi-sport complex in the Westlawn Neighborhood as well as Carmen High School of Science and Technology's new F&MCW Learning Center on their Northwest Campus. She and her team have conducted countless site visits to local nonprofit organizations, done innumerable hours of listening sessions in neighborhoods around the city, coordinated hundreds of Bucks volunteer hours and events and worked to forge meaningful partnerships between the team and the community.
---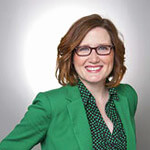 Megan Suardini
Vice President of Marketing & Communications
VISIT Milwaukee
VISIT Milwaukee is a destination marketing organization that markets the Greater Milwaukee area as a top choice for conventions, events and leisure travel, thereby increasing the economic impact of tourism. Megan Suardini oversees the marketing & communications departments at VISIT Milwaukee, where she leads a talented staff of ten in creating impactful websites, advertising campaigns, visitors guides, maps, vacation itineraries, destination photography and videos to help tell the Milwaukee story. Her previous positions include working for Choose Chicago, Wintrust, and Wirestone. Born and raised in Indiana, Megan attended Xavier University in Cincinnati on a golf scholarship where she graduated with a B.S.B.A in Marketing.
---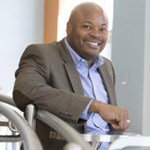 Keith Stanley
Executive Director
Near West Side Partners / Avenues West Association / BID
Keith Stanley is Executive Director of Near West Side Partners, Inc., where he's charged with spearheading the organization's efforts to revitalize Milwaukee's Near West Side. Since the organization's formal launch in 2015, Stanley has played a critical role in the success of numerous achievements for the Near West Side, including:
The launch of PARC, a three-year, $2+ million, anchor-funded initiative designed to support NWSP mission by promoting assets to transform the perception of the neighborhood and reducing crime to address the reality of the neighborhood's challenges.
The expansion of BID #10 to include the entire Near West Side neighborhood, a 300% increase in resources to enhance the community.
Securing $800,000 in matching funds from Milwaukee County, bringing at least $1.6 million in new investment as part of the NWS Economic Development Fund.
The concerted effort to target problematic parcels across the neighborhood to provide sustainable solutions.
Stanley is also Executive Director of the Avenues West Association and the newly expanded Near West Side BID #10. Previously, he served as Program Manager of the SOHI Main Street Program and as Chief of Staff to then Common Council President Willie Hines.
Stanley holds a bachelor's degree in business administration from Alabama State University. He was also named as a Milwaukee Business Journal 40 Under 40 winner for 2016.
---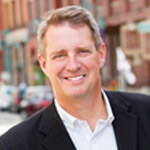 Jim Plaisted
Executive Director
Historic Third Ward Association
Jim Plaisted has over 20 years of experience working with commercial neighborhood districts and municipalities. He was hired in July 2017 as the new Executive Director of the Historic Third Ward Association. He has also served as the Executive Director for the East Side Business Improvement District (East North Avenue) in Milwaukee, Shorewood Business Improvement District, and the Wauwatosa Village Business Improvement District. Prior to his work with BIDs, Plaisted worked for the Milwaukee Common Council as a legislative assistant to two Milwaukee aldermen.
Plaisted has a wide range of experience working on public/private partnerships, economic development, media and public relations, and signature events. He started working at City Hall in the late 1980s before being hired by the East Side BID in 1999. During his 17 years working with three different BIDs, he's been involved with and fostered the approval of multiple redevelopment projects, implemented and managed signature local economic development programs, worked on three streetscape projects, created and managed signature events in each community, and worked closely with municipal officials, businesses,resident stakeholders, and consultants to achieve maximum results for each community.
Plaisted is a board member of the Milwaukee BID Council and Downtown Neighbors Association. In his spare time, he coaches boys youth volleyball for the Milwaukee Volleyball Club which he co-founded in 1990.
---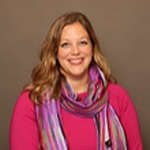 Maggey Oplinger
Director of Community Partnerships
Milwaukee Symphony Orchestra
Warner Grand Theater into the MSO's performance hall
Maggey was raised in Milwaukee, with 15 years of detours through Montreal, Vienna, and tiny European towns. After returning home, she worked on the sales and innovation teams at Johnson Controls before she joined the Milwaukee Symphony staff. As a former opera singer, she's delighted to pair music with design thinking. Maggey holds Bachelor's and Master's degrees in Music from McGill University, as well as a graduate degree in Administration from Molson School of Business.
Her current role as Director of Community Partnerships allows her to work with volunteers, musicians, corporate and community partners to explore what the symphony means to Milwaukee. She manages over 70 events a year, many of them free and out of the hall. Through Secret Symphonies, Symphony in the Neighborhood and partnerships with schools and other nonprofits, the symphony is pushing the boundaries of how they and Milwaukee interact.
---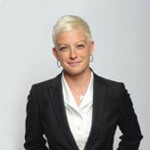 Emily Phillips - Moderator
Financial Advisor / Community Activist Investor
Robert W. Baird & Co.
Emily Philips is a partner/Financial Advisor with the Drosner Phillips Group wealth management practice at Baird. Prior to coming to Baird, she worked in a variety of industries including management consulting, technology, advertising and marketing. Emily is currently the Treasurer of the national Board of Directors for the Executive Women's Golf Association, President-elect on the Board of Directors for Professional Dimensions, she also holds several advisory council positions for multiple private for profit and nonprofit organizations in Milwaukee. Emily is committed to a variety of charities donating time and energy to the greater Milwaukee community. In her leisure time, she enjoys playing golf, triathlons, and club sports.
---