Experts have predicted that mobile ad revenue will surpass that of desktop – and it's happening now. According to Media Post brands are spending upward of $99.3 billion on mobile advertising in 2017, compared with $97.4 billion on desktop. Over this past year alone, mobile ad revenue has grown 95%, at the expense of almost every other channel. And it will increase significantly in 2018. If your company is not involved with mobile marketing, you need to start now!
During the September 2017 keynote event, Sharon Wright, Digital Marketing Manager at Kerry (North America region) will discuss how Kerry is approaching their digital transformation with mobile marketing.
To help your company in its transformation, Sharon will discuss:
Optimizing for mobile content
Managing the mobile channel as a marketer
Building a consistent & unified view for users across channels
Measuring the ROI of mobile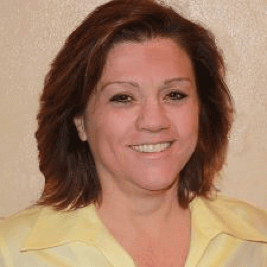 Sharon Wright
Digital Marketing Manager
Kerry
Sharon Wright is the Digital Marketing Manager for Kerry, a global company with 23,000+ staff embedded in six continents – all with the same goal: to delight and nourish consumers across the globe with products people enjoy and feel better about.
She is a Digital Martech leader for the development of digital strategy and build capability for digital operations with over 16 years of experience. This includes leading the corporate strategy  for building brands through new media, developing robust social media and CRM programs and being the thought leader for platform development: website technology, mobile, databases and more.
In her critical leadership roles in the strategic digital world, Sharon has provided guidance and expertise to bring innovative approaches to build brands and drive the path to purchase. She is an innovative and pragmatic thinker who can successfully develop and evolve a company's digital activity across all online platforms.  Sharon has extensive knowledge of mobile apps, mobile marketing, social media landscapes, networks, SEO/SEM, best practices and more.
---