This isn't your dad's trade organization. The Wisconsin Milk Marketing Board (WMMB) recently took on a rebrand. Through strategic repositioning of its brand, the WMMB is now globally recognized as a premier industry advocacy organization.
During this keynote dinner, you will hear from Suzanne Fanning, VP of Marketing Communications for the Wisconsin Milk Marketing Board, as she shares how the organization is evolving its brand to engage with partners and consumers, all while driving more awareness and value for the state's dairy industry. You will learn:
How to drive engagement with your industry trade partners
How to position your products with end consumers
How to elevate a brand within the industry
And of course, you'll have the opportunity to sample fine Wisconsin cheeses!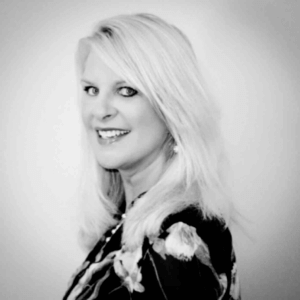 Suzanne Fanning
Vice President, Marketing Communications
Wisconsin Milk Marketing Board
Suzanne is a marketing communications executive whose innovative social media programs have been featured in Advertising Age Magazine, Fast Company, Forbes Magazine and on the cover of PR Week. In addition, her successful marketing strategies have been published in several books including Groundswell, Word of Mouth Marketing, Social Marketing in an Hour a Day, and Secrets of Social Media Marketing. This year, she has been quoted in Forbes, Entrepreneur and the Chicago Tribune.
Suzanne is also a published author and noted speaker. Her most recent speaking engagements include Social Media Strategy Summit, Public Relations Society of America, Pivot NY, Social Media Week NY and Chicago, the Association of National Advertisers, the Forrester Communications National Convention, Digital Masters Summit, and the BlogHer Business Convention. She is a contributing writer for several publications and served as a guest lecturer at Ohio State and the University of Wisconsin.
---